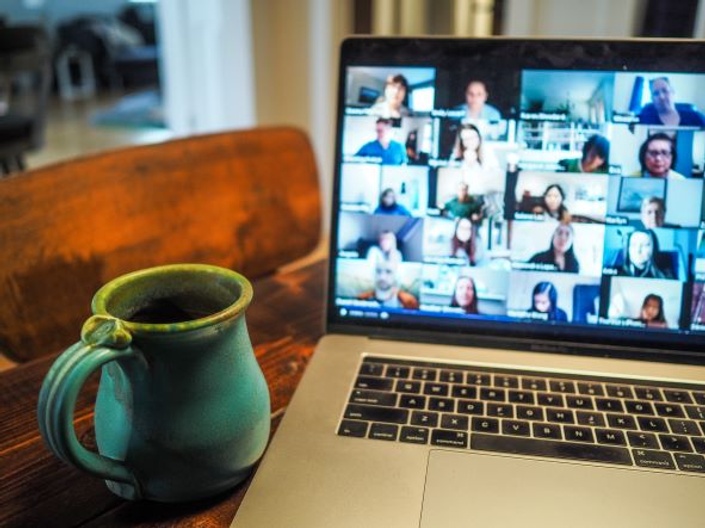 Innovative Leaders
Become a champion of change!
Interested in joining our next immersive program? Stake your interest now by completing our Interest Form.

Innovative Leaders (IL) transforms leaders and change agents to make measurable, lasting achievement toward strategic goals. By combining pragmatic problem-solving tools and clear leadership techniques, Innovative Leaders from all levels of an organization can methodically improve business processes and empower teams!

Throughout this multi-day, immersive process improvement program, you will learn practical problem-solving tools derived from Lean, Six Sigma, Design Thinking, and Agile and immediately put them into practice on your own improvement project.
Each participant will bring a real-life process problem to solve during the program and you'll apply the tools and techniques learned in IL to lead your own team through a change project. Our coaches on the Unleashing Leaders Innovation Team will personally guide you to realize measurable improvements on your project as you work with your Coach and your team between program sessions.
Interested in joining our next immersive program? Stake your interest now by completing our Interest Form.
Our Team Will Notify You When Registration Reopens!
Sample Program Dates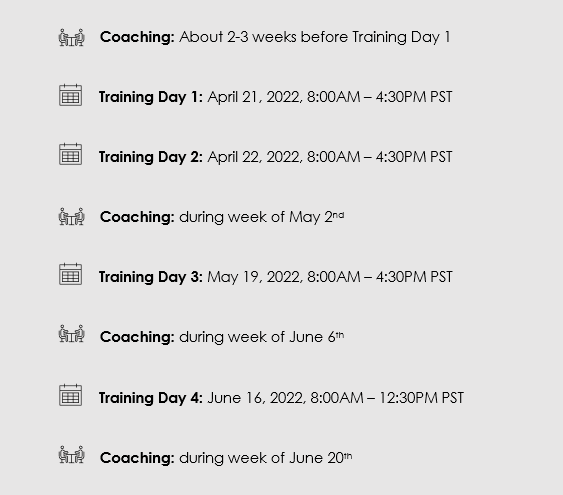 Who Should Participate/Pre-Requisites
Innovative Leaders is open to anyone interested in making impactful change, at any level of an organization. Whether you're a front-line worker or a mid-to-high level executive, what's important is that you have a can-do attitude and a passion to make things better! No prior training or certifications are necessary.
You can apply solo, with a partner, or as a small team (please limit to 4 team members total). A team approach may be best for people who have a collective problem that can be solved together.
Prior participants have collectively realized millions of dollars in savings while improving public services such as: enrolling low income seniors in Medi-Cal faster, helping agencies procure better services faster, or ensuring the timely hire and onboarding of new staff.
Join our growing roster of change agents and become an Innovative Leader!
Requirements
To have a successful experience in Innovative Leaders, all participants are expected to: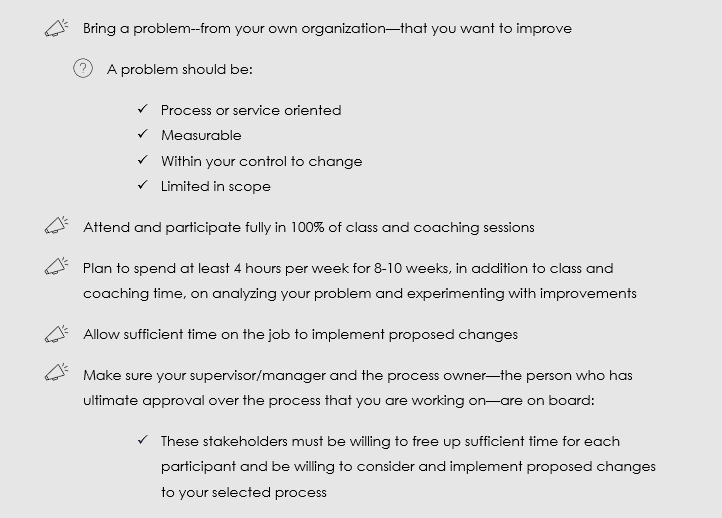 What to Expect Upon Enrollment
Once you enroll in Innovative Leaders, you will immediately be directed to your first lesson. This initial lesson covers Orientation and Problem Definition, and we'll ask you to provide information about you, your organization, and--most importantly--the problem you want to solve.
Understanding more about you and the problem you want to solve is important for our Coaches to tailor our coaching to your problem and to guide you throughout the program.
Don't worry, we'll remind you to get Lesson 1 done before your initial coaching session!
Your Instructor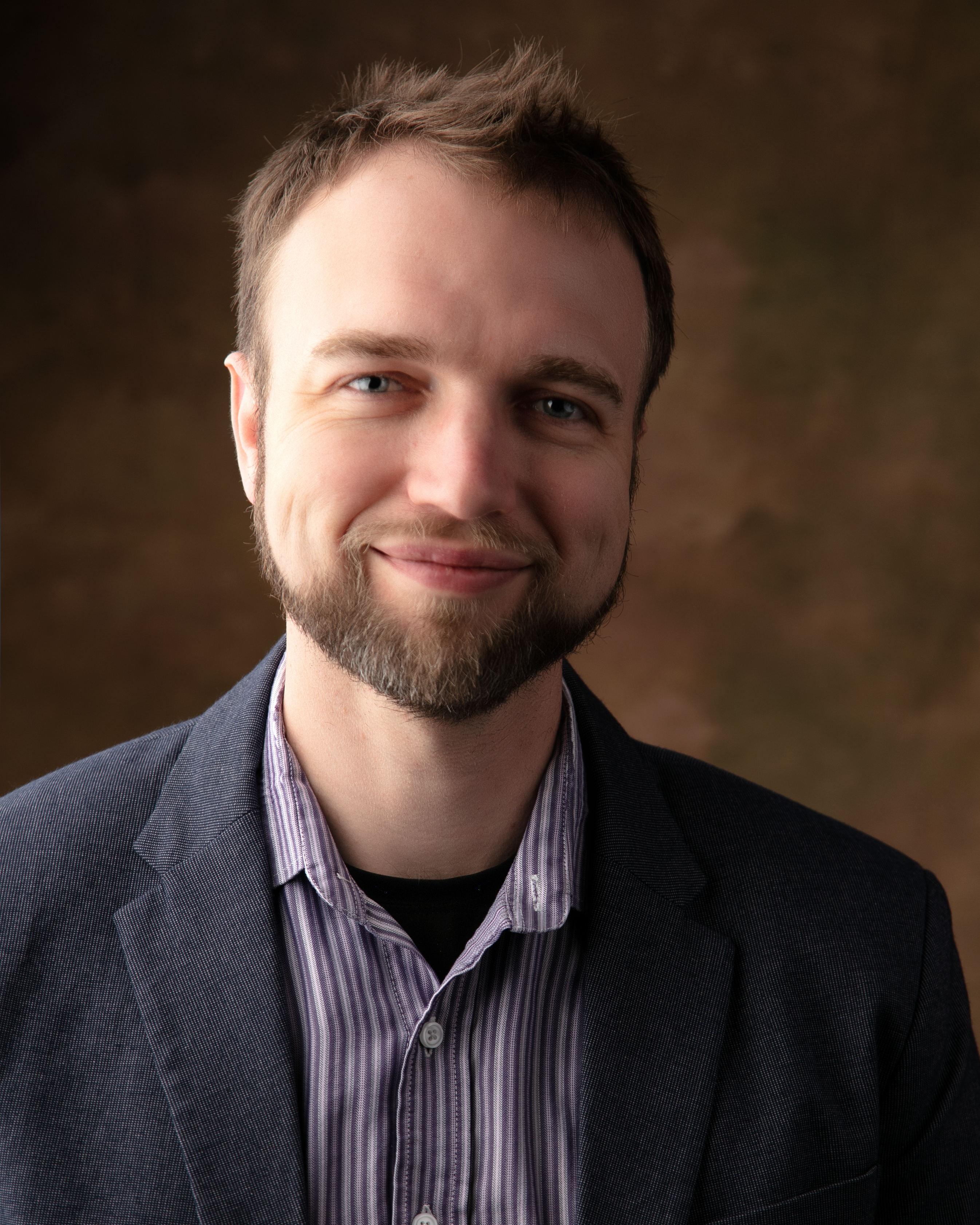 Ryan Hunter loves to bring his passion for public service and his relentless drive for improvement together to help the government provide better services to its staff and citizens. As Innovation Director for Unleashing Leaders, Ryan leads a team of change agents who are building the capacity of state and local public servants to transform public services, one innovation at a time.
For five years, Ryan directed the City Performance Lean Program, San Francisco's citywide program in process improvement. Under Ryan's leadership, the Lean Program trained over 700 staff, coached dozens of leaders to independently plan and implement major improvement projects, produced hundreds of rapid improvements, and facilitated improvements in areas as diverse as park maintenance, benefits administration, and hiring. During San Francisco's COVID-19 response, Ryan used his process improvement expertise to stabilize the City's COVID testing infrastructure, improve time-to-result, and efficiently allocate a limited supply of test kits.
Ryan holds a Master's degree in Sociology from Stanford University and a Master's in Public Policy from UC Berkeley's Goldman School. He is a Lean Black Belt, Certified Six Sigma Black Belt, Agile Scrum Master, and a Project Management Professional (PMP). He makes a mean mai tai.

Features
This dynamic virtual program is designed to foster participation and optimize effective leadership with practical tools, hands-on problem-solving methods, group sessions, and personalized coaching. Join us to learn and immediately apply: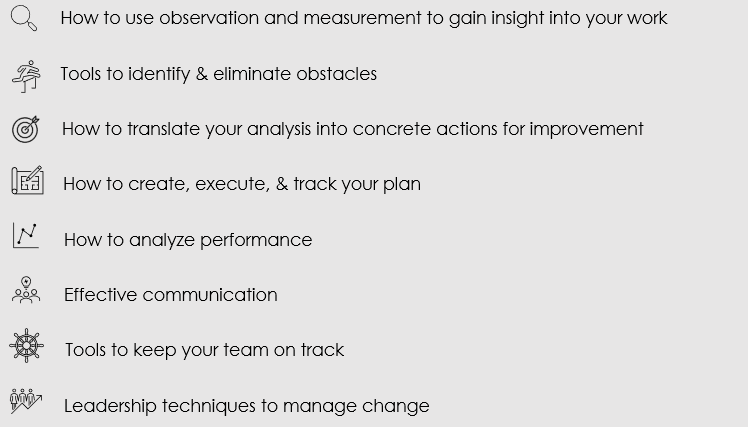 Interested in joining our next immersive program? Stake your interest now by completing our Interest Form.
Course Curriculum
Program Overview
Available in days
days after you enroll
Lean Planning
Available in days
days after you enroll
Frequently Asked Questions
Can I apply with other team members?
Yes! To derive more value, we encourage you to apply with a partner(s) to work as a team to solve the problem you want to fix. Team members should also work on the problem you want to solve as part of their regular job. While partnering up is encouraged, if you are working solo on your problem, that's also great. Please limit small teams to 4 members total.
How do I pick a project or a problem to solve for this program?
The problem that you want to solve should be one that arises from a frequently repeated process or service in your organization. In other words, it should be process-based. It should also be measurable, limited in scope (don't bite off more than you can chew!), and within your control to make changes to it. Don't worry, our coaches will help you to refine your problem statement so that it is ripe for improvement!
Does anyone need to approve my participation in Innovative Leaders?
We always recommend that you discuss development opportunities with your supervisor/manager and follow any policies for approval within your own organization. However, if you want to work to improve a process or service that you don't ultimately "own," it is imperative to get the process owner's approval.
Interested in joining our next immersive program? Stake your interest now by completing our Interest Form.